Wednesday, March 23, 2011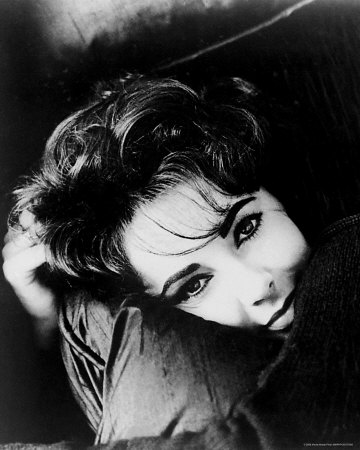 Rest in Peace, Liz. You were a legend. And a total drop-dead gorgeous bombshell babe in your hey-day.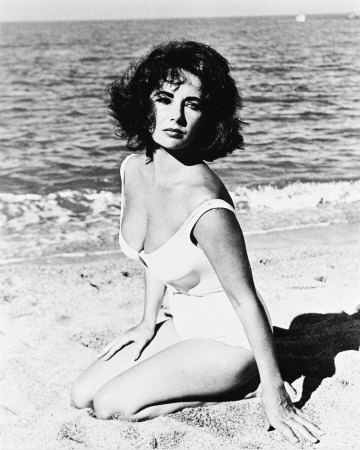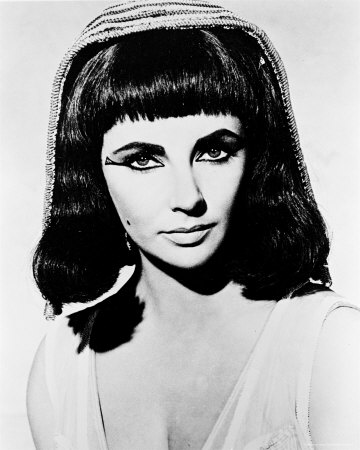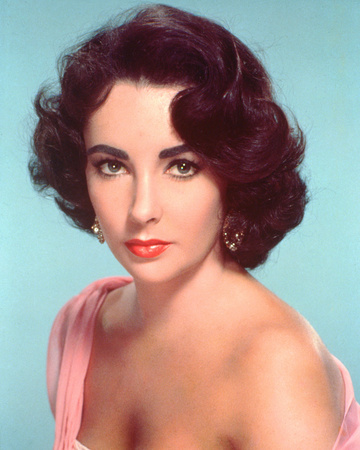 xoxoxox
<3 M

Posted by

mandy kay
at 3:39 PM
No comments:

Sunday, March 20, 2011
Sunday, March 13, 2011
"Girl of the Year. 1965"
"It Girl"
"Warhol's Muse"
Edie Sedgwick was a beautiful young dancer/model/actress/socialite in the 1960's. Best known for being Andy Warhol's BFF and artistic muse, she popularized the pixie haircut, the mod dress, the heavy kohl-lined eyes, and the big dangly earrings. Looking at those dimples, the big doe eyes, the pouty lips and the cute little dancer physique, it's no wonder why she became an icon for not only the fashion industry, but for the art community as a whole.
Posted by

mandy kay
at 6:14 PM
No comments:

Wednesday, March 9, 2011
More poems. Again, don't read unless you're bored.
Some of these are a little angsty, but that's only because I wrote them during a time of great stress. Now that stress has evaporated, so if i continue to post poems, I'm sure the next volume will be more blissful.
Clementine
It's just one of those days
that makes you want to
push the sleeves of your dress
down over your shoulders
and the hem of your skirt
up high around your thighs
and simply bask
in the lovely reality
that you have soft girlish skin
and a mind dreamy enough
to appreciate the cool wind against it.
This is how it feels
to be a girl
whose busy nerves have
taken a reluctant hiatus
to leave you
soft, glowing
languidly lying across the lawn
of your neighbor's back yard.
Get Thee to a Nunnery
I want you
to eat your own moral high ground,
your highness
your grace
I want you
to swallow it down
taste its biter chalk,
you piece of perfection
your majesty
Does it stick
to the sides of your pretty throat?
It's too thick
to possibly go down
to your guts smoothly
but when it gets there
I want it to sink you
like a stone in deep water.
This one's gonna burn bridges
This town, it welcomes you
with a graveyard on a hill
a dirty old man
ready to whisper
in a young girl's ear
slip his hand under her skirt, this town.
Dear God, your people hurt my head
wagging tongues
and thumping Your good book
across my face, this town.
Your crowd,
Dear God,
they are animals
dressed up in Sunday Best.
Chaos
Hold me to your chest
and let me feel
the pistol of your heart
fire at my warm cheek.
Wrecking Ball
You came into my house
dressed up like a wrecking ball
and I, just a china doll,
never questioned the way
you properly began ruining
all my pretty things.
My banisters and my
bubble-glass windows,
my staircase,
the bird in my ribcage.
You came through
with the groaning of metal and wood
almighty destruction,
you did the best you could.
Posted by

mandy kay
at 5:15 PM
4 comments:

Tuesday, March 8, 2011
Mom is the winner.
Just sayin.
She's the best.

The tumor was the size of an orange and had been in her kidney for 5 or 6 years, yet the cancer hadn't spread anywhere else in her body and after a surgery that lasted about an hour, she is now cancer free.
Let's just say I believe in miracles.

I have surprised myself through this ordeal. I am proud of myself for being able to step up and be the rock my mom needed when everyone else around her fell apart at the news. The whole time she kept telling me that I was teaching her how to be a badass. But, really, the only reason I was as strong as I was through this was because she raised her baby girl to be a mountain and not a wilting flower. Thanks Mom.
People have surprised me. Before we found out my mom had cancer, I was in a really cynical place as far as my faith in people is concerned. I think I was just worn down from the past few years of rough waters. From bad boyfriends to bad friends to bad customers at work, I was just sort of done believing in the human race. But there is something almighty and beautiful that God has put into His creations; and I don't think I have ever been so filled by the compassion of others. People in my life have stepped up to be a backbone. From people I have never even met, to people who have known me my whole life, even to ex boyfriends coming out of the woodwork to express their support for crying out loud...I am speechless. I have never felt so loved.
So, to those of you who have been there for me with hugs, texts, conversations, kisses, prayers, messages, phone calls, to even those of you who have simply "liked" one of my mom statuses on Facebook:
THANK YOU
I will never be able to express to you how much it has meant to me. It is not overstating it that you have fully restored my belief in how beautiful people really are. I am inspired, humbled, grateful. You mean the world to me. Seriously.

Thank you Thank you Thank you.

xoxoxo
<3>
Sunday, March 6, 2011
Ah. Florence. What can I say about such a creature? Florence Welch, (frontwoman and embodiment of Florence and the Machine) is in a league of her own.
She owns the indie/glam/crazy/beautiful style like she created it. And, well, let's face it, she did. Not only is her music FANTASTIC, she's incredibly stylish to boot. On stage she sort of dresses like a figure skater on crack, with swimsuit-type outfits layered with flowing fabric, flowers and feathers. And in her day-to-day life, she dresses like the perfect, effortless rock goddess she is. Behold. Florence.
Posted by

mandy kay
at 3:51 PM
No comments:

Wednesday, March 2, 2011
I think it has to do with the fact that I have a terrible case of spring fever, but I'm really into umbrellas right now. There's something classic and sad and whimsical about them. Also, I just can't wait until April showers melt away all of the Minnesota snow this year.
xoxoxo
<3>
Posted by

mandy kay
at 2:25 PM
No comments: